Blog
Monthly Archives:
June 2017
Mia Jagpal directed this portrait of Nelson, BC and how Amy Bohigian made her dreams come true here for Telus Storyhive.https://www.facebook.com/storyhive/videos/875291489288699/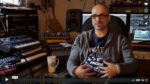 Bryan Webb, Ben Euerby (composer) and I worked with Rosemont, Erickson and W.E. Graham Elementary Schools this Winter and Spring to make a series of videos that explore careers the students were interested in learning more about. We started by teaching all the students how to set up interviews, tell stories, and shoot a variety of shots. Then, we went to the places where people worked to interview them about their job. Our final videos include Adham Shaikh's studio, Grant Anderson from the Bakery at Save On Foods, Tara Halonen from Creston Veterinary Clinic, Brett Adams Whitecaps Soccer Coach and Memories of Indian Cuisine in Creston. We had a fabulous celebration to screen their work at the Civic Theatre this month. Check out our videos on SDLearns channel on Vimeo.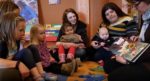 We had a lot of fun with the Family Action Network(FAN) producing this video, which features the voices of parents, early childhood professionals and community leaders who provide information on the importance of checking your child's development 'early and often' through the early years period. Produced in 2017.