Blog
Monthly Archives:
March 2018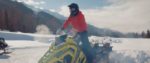 Happy International Women's Day! Here's a video produced by TECK to celebrate the amazing women who work there. Was fun to have a small part in the creation of this video.
Soon, they will release two other profile videos that feature the stories of a couple women seen in this IWD video that I worked alongside Jason Mannings to capture.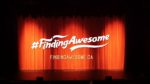 Our latest video shows the dynamic duo of Davíd Hernandez and Jenna Raider Skidmore demonstrating a Nelson style dine and dash. From the Finding Awesome Food and Culture team for Nelson Kootenay Lake Tourism: Camera by Bohdan Doval, Music by Ben Euerby.