New Media Art
Watershed Productions looks to inspire and engage through the medium of video art and installation.
Wide Shot/Close Up at Touchstones Nelson Museum of Art and History
One part art installation, one part social experiment and one part community development exercise, Wide Shot/Close Up exposes and explores how individuals present their own identity to others and how this impacts the way community is built. It engages a larger audience about the questions of how people from various backgrounds and beliefs can connect in meaningful ways.
The exhibit ran at Touchstones from November 14th until February 15th. The Artist Talk was on Thursday November 20th at 7PM and the gallery is open that night if you want to catch the show beforehand. Here's the article that Will Johnston wrote for the Nelson Star.
This project is funded by a major project grant from the Columbia Kootenay Cultural Alliance and the The Mir Centre for Peace is partnering with Watershed Productions on content and delivery. The Presenting Sponsor is Kootenay Co-op.
Artist-in-Residence at Oxygen Arts Centre: September 2008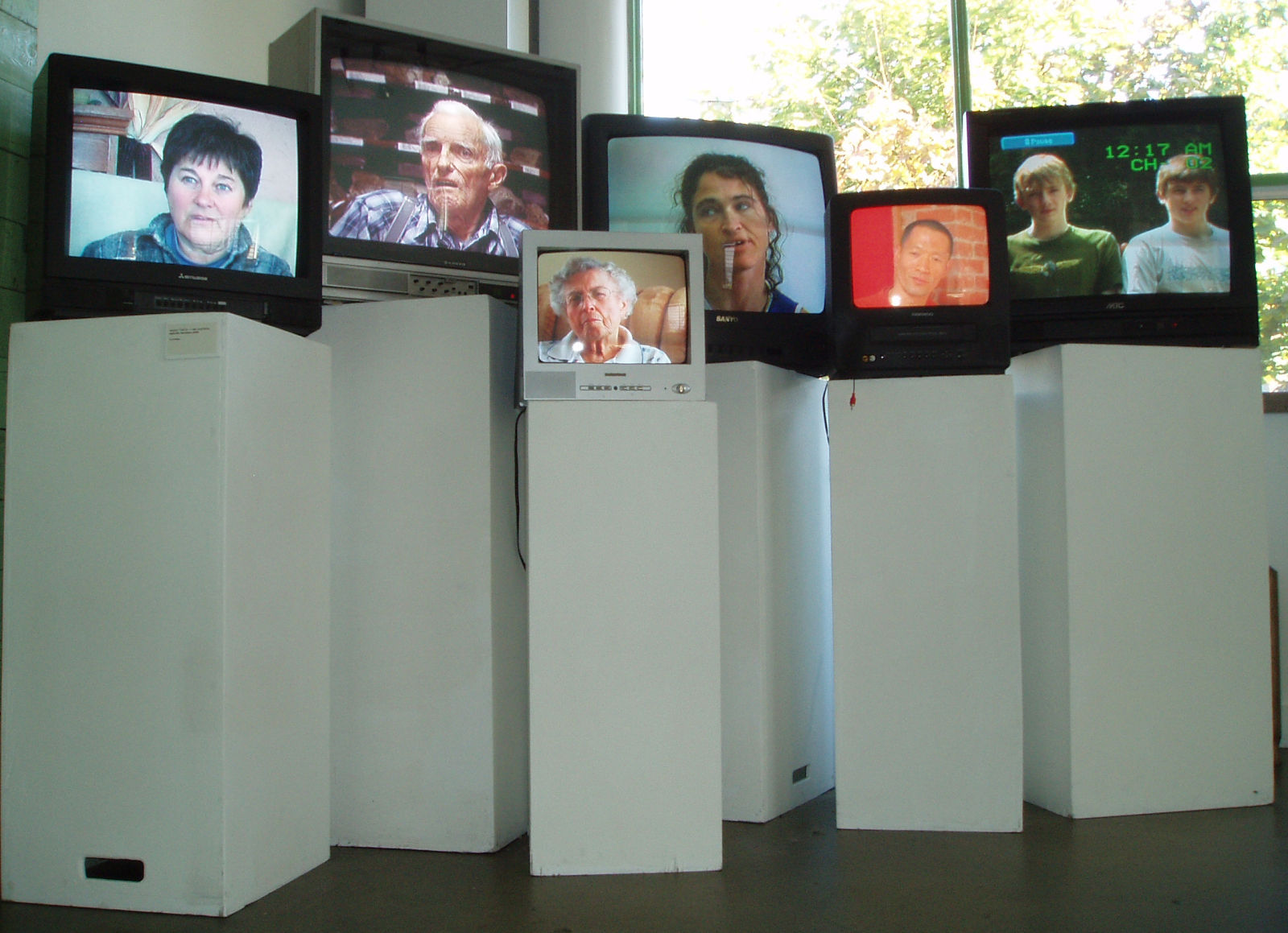 This video installation constructs a dialogue about livelihood and community between seven residents who reflect the diversity of Nelson, BC. This lively discussion juxtaposes a wide range of perspectives with images of their hands at work on a typical day to inspire a fresh dialogue about a community in transition.