Senior Director's Seat
SUMMER 2018, 14-18 year olds
July 3-13th, 2018 – Monday to Friday, 9AM-3:30PM
During the first week of this hands-on program participants pitch, script, and direct their own short films using professional camera and sound gear. Once production is complete, the focus turns to editing, where participants learn advanced editing techniques using Adobe Premiere Pro and After Effects An emphasis on collaboration, responsibility and critical thinking run through all aspects of this intensive two week program. Participants do not need any gear or equipment to participate, but previous experience with video is preferred.
Cost
$650
Bursary Information
There is a bursary program for families who need some financial assistance. Please email info@watershedproductions.ca for more information.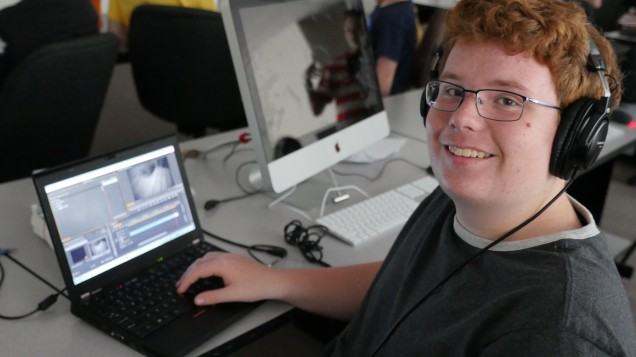 Registration Information
To Register by phone: Call Selkirk College/Erin Potlicki at 250-352-2821 ext 0 (for reception) or 250-352-6601 ext 13299
To Register in person: Visit the Selkirk College/KSA office at 606 Victoria Street Monday-Friday 8:30am-4:00pm. Office is closed 1-2PM for lunch.
NEW IN 2018
We are no longer available to offer a subsidized rate and elective credits for Senior Director's Seat. Please inquire about receiving a subsidy if the cost of the program is an obstacle to your participation.
For Further Program Information
Contact Watershed Productions at 250.551.1711 or email info@watershedproductions.ca